Srivas KrishnSrivas Krishna Das Brahmacari (Subarna Sedhai) was born in Sundrawti-2, Dolakha on mahadwasi tithi of Shrawan Krishna Pakshya   and spend his early 13 years in Charikot, Dolakha. He was average student in school studies, loved studying literature, books on communism, Science and fiction, drop out school classes to attain seminars and functions on literature, politics and social issues.
At 14, he shifted to Kathmandu for his further studies. Srivas enjoyed his days in Kathmandu as a trainee cameraperson for reputed media house and a high School Student. Sooner in Kathmandu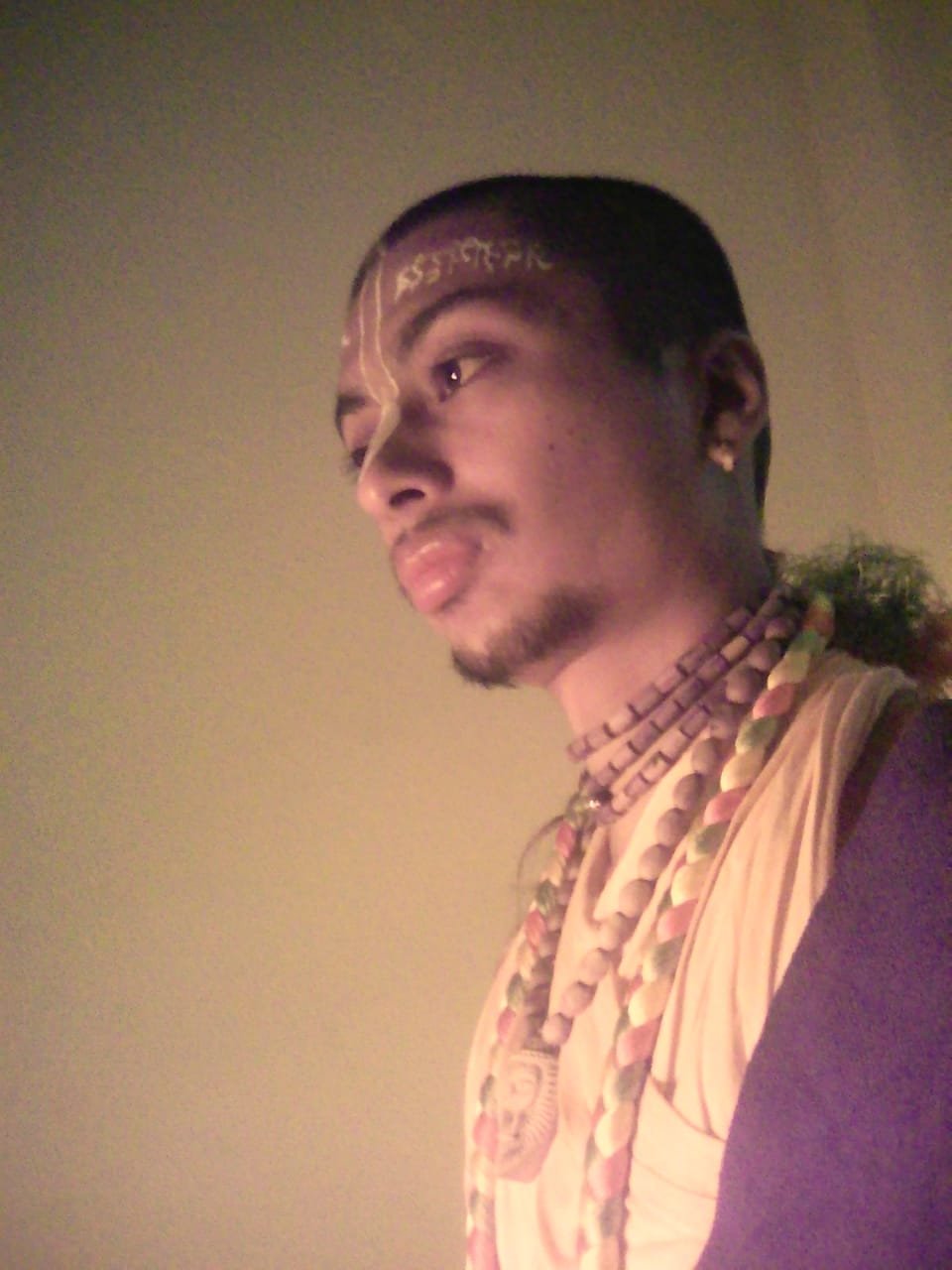 he came in touch with Books of His Divine Grace A.C Bhaktivedanta Swami Srila Prabhupada. Inspired by his interpretation of Bhagavad Gita joined Krishna Consciousness Movement and Formally was Initiated by HH Gopal Krishna Goswami (Disciple f His Divine Grace A.C. Bhaktivedanta Swami Srila Prabhupada) on the auspicious occasion of Appearance Day of Srivas Pandit on Krishna Balaram Mandir Vrindaban.
He completed his Bsc (IT), BA and MA in Political Science, and currently doing his PhD. research in Space time Continuum based on Vedic Scriptures.  

At the age of 12 he already had served as a Editor in chief of Arpan bi-yearly Magazine and Jana-Jagriti Monthly Paper. His Poem collection Named Subarna ka Kabita Haru was published on 2063 when he was just 13. He was awarded Nepal shahitik tara by National Shahitya Sambardhan Pratisthan on 2063 and same year was awarded with Devkota Smriti Purashkar by Devkota Smriti Samsthanam.

Under his expe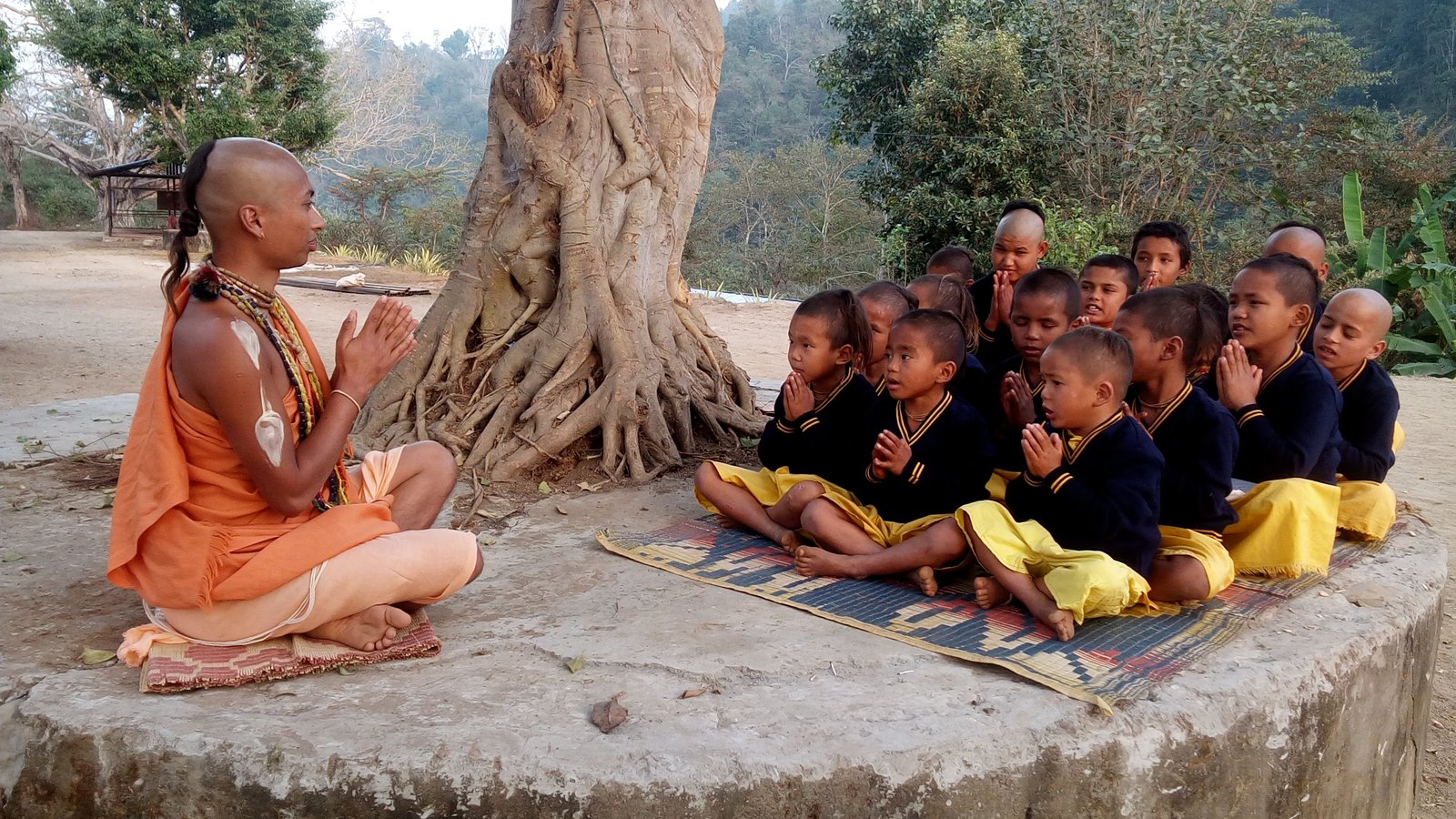 rt guidance Jagannath Foundation is Running an Vedic Gurukul (Sri Rupanuga Para Vidyapeeth) and providing free Educational and Hostel facility for Needy Children. Moreover many other projects like Jagannath Food and beverage, Sri Chaitanya Holistic Hospital and Research Center, Sri Nrsimha Dham Eco Farm village, Bhaktivedanta Swami Gausala etc. are being operated under the umbrella of Jagannath Foundation.
He does Devotional Bhagavad Pravachan in Nepali, Hindi and English and Published many Articles on Scientific Matters inside Srimad Bhagavad Mahapuranam. Beside these many books and publication like "Origin of Science", "Dharma", "Education in Diametric dimension" , "Vedic Mathematics" , "Cow - The mobile Dispensary" etc are highly appreciated by scholars in respective fields. Venerating his Incomparable Research and  understanding of Spirituality, Vedic Scriptures and Science, and his Contribution for the entire Humanity and Social Cause Brihad Bhartiya Vedanta Parisad Honored him with the title of 'Sarbagya Siromani' on 2070 Basanta Panchami.